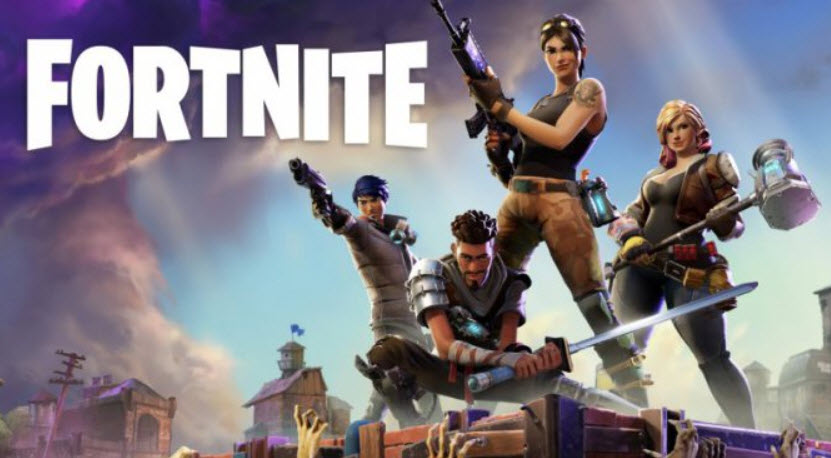 We probably do not have to introduce you the Fortnite game. It is currently a huge hit and the most played game across many platforms. You can play it on PCs, consoles, but also on iOS. Android is missing so far, and now we may know why the delay is so long. Maybe Samsung's fingers, which according to the latest information have gained exclusivity for Samsung Galaxy Note 9, could be in the pie.
Postponing Fortnite on Android? The reason is to be exclusive to Samsung
Yesterday evening, two different sources came up with information that Fortnite on Android is being held up by an agreement between Epic Games developers and Samsung. The popularity of Fortnite is to be used when introducing the Samsung Galaxy Note 9, which is to announce the official release of the Android version. Samsung was also supposed to pay time exclusivity and the first month to be the Android version of Fortnite available only for Samsung Galaxy Note 9.
In addition, Note 9 owners will receive several bonuses in the form of credits, dresses, dancing moves. Galaxy Note 9 should be much more present as a phone for players. S Pen's integration into Fortnite is also underway, although it is not yet clear how the game will be used by the stylus. In addition, Fortnite should also be integrated into Samsung DeX, as it will be played on a large monitor with keyboard and mouse. You will not even need a special DeX Pad or DeX Station, but only a cable to connect.
Tyler "Ninja" Blevins will also appear when introducing Samsung Galaxy Note 9. This is Fortnite's streaming player, watched by tens of millions of people on social networks, and streams regularly watch tens to hundreds of thousands of people. This is the main "celebrity" in Fortnite.
However, I am not very sure of this partnership if we can confirm it. Fortnite is a popular game mainly for children and younger gamers, while the Samsung Galaxy Note is more for Business. People who are thinking about buying Galaxy Note 9 are convinced of bonuses and premature chance to play Fortnite? And it does not make much sense in the other direction, the children will not buy the phone for about $1,000 USD only to be able to play Fortinet.